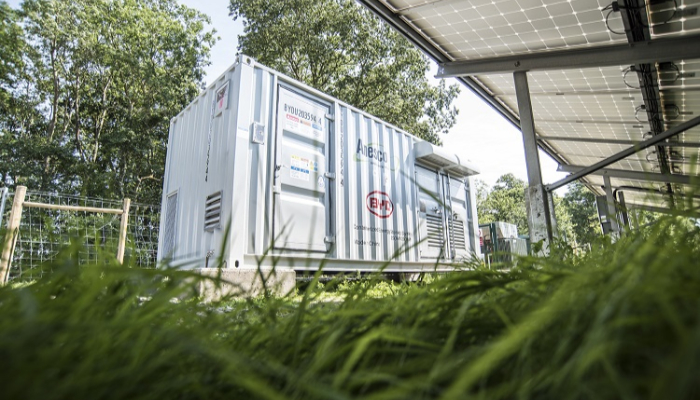 Bhavana Sri Pullagura, senior power analyst at GlobalData, attributed the expected growth in the battery storage market to " the falling price of battery technology, increased demand for grid stability, and the resilience of integrated renewable energy in the electricity market."
China, one of the fastest growing economies, is expected to lead the global battery storage market with a $4.04 billion share in 2026.The huge target of 1,200 G W of wind and solar capacity during the forecast period will provide considerable growth opportunities for the energy storage market.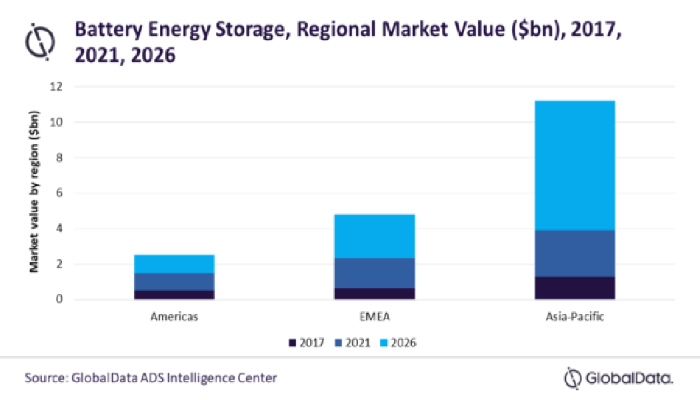 South Korea, the United States, Germany and the United Kingdom will become mainstream markets with supportive regulations and incentives, and other countries will also see rapid growth in electricity demand and a wider adoption of renewable energy integration.
Over the past decade, countries have been actively modernizing the power grid and enhancing its capacity to meet both current and future needs.In addition, the batteries being deployed will complement the smart grid by integrating renewable energy, creating responsive electricity markets, providing ancillary services, and improving the resilience and energy self-sufficiency of the system.
Pullagura said, " GlobalData believes that encouraging policies and high electricity bills are also pushing the market towards renewable energy, and the energy storage plus renewable energy model at the end-consumer level.As the power industry continues to evolve to adapt to new technologies and changing market trends, energy storage will play a key role in the transition and transformation of the power industry."